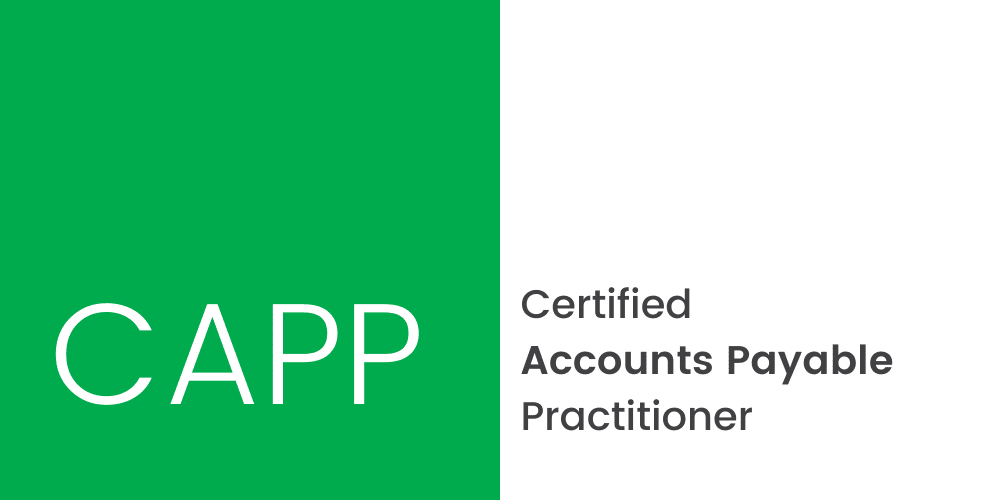 Accounts Payable Practitioner Apprenticeship
Accounts Payable professionals typically have responsibility for creating and following financial processes to ensure the businesses suppliers get paid on time. The role will typically be located within the finance function of a business alongside other finance departments such as Accounts Receivable, Accounting, Payroll and Treasury.
Accounts Payable Practitioners will develop a skillset and knowledge to both perform the Accounts Payable role and provide management and leadership to the team.
All IFOL accredited apprenticeships are eligible for Apprenticeship Levy or government funding.
Frequently Asked Questions
Gain a recognised industry qualification
Initial assessment to ensure programme suitability
Blended delivery options to suit you
Personal and professional growth
Customer Service Excellence and Stakeholder Management
The Accounts Payable role requires a high volume of interaction with both internal and external customers or suppliers, so being able to build and manage these relationships is crucial.
The role of Accounts Payable & Finance and Accounting Basics
The Accounts Payable function can be extremely complex, so you must understand the role of the function and the implications when processes aren't followed correctly.
Supplier Interactions and Management
Interacting with new and existing suppliers effectively is key. The role may require you to create or follow procedures to onboard new suppliers with vigilance to identify and avoid any fraudulent attacks.
Accounts Payable Process and Policies
Understanding, creating and following effective processes in Accounts Payable can vastly reduce a variety of risks which the department faces. An Accounts Payable Specialist will understand the difference between process and policy and will be able to identify the need for changes and improvements to current processes.
Technology Solutions for Finance
Invoice and Finance information is created and stored on technology systems. An Accounts Payable Specialist will understand the requirement for software which can automate and streamline manual processes.
Paying and Managing Travel and Entertainment Expenses
The responsibility for calculating, gaining approval and paying expenses to other employees can often be the responsibility of the Accounts Payable department. This might include the use of expense management systems, but you must have an understanding of and follow company procedures.
Leading and Motivating the Accounts Payable team
Anyone with any management responsibility will also by definition need to have leadership skills to succeed; they must provide direction and need to be able to develop effective working relationships and a team culture that motivates staff to give of their best.
Managing for High Performance in the AP team
With management authority comes the responsibility to achieve through others. This is often a huge challenge for highly skilled workers whose instinct is often based on 'It's quicker if I do it myself ' and 'If you want a job done properly, do it yourself '. This module is designed to give participants the motivation and the means to set their teams up to perform consistently and to a high standard.
Developing staff maximising performance
Businesses need to maximise value within existing resource in a fast changing world, so growing and reinforcing your staff 's knowledge, skills and confidence is vital to performance.
Managers with a background in AP are often at the back of the queue when it comes to volunteering to present. However, they may have important messages they need to share with their team as well as significant others across the business. This module is designed to empower and encourage novice presenters to do so with greater confidence and conviction.
KPI's for business performance
KPIs are very powerful when used appropriately. This module provides the 'What, Why and How' of using KPIs to inform and drive intelligent and value adding decision making and performance
Complaints handling in Accounts Payable
There are few people who naturally relish complaints handling, yet this is a key skill in AP. Conflicts can also erupt internally so this is a valuable skill-set to have. This module explores the root causes that drive complaints and conflicts as well as proven methods for shaping constructive and productive conversations to resolve such issues.
Internal Controls, Risk Management and Compliance
Accounts Payable relies on a structure of internal controls and risk management for compliance. To ensure compliance, whether internal or external, everyone in an organisation is involved in order to uphold and adhere to control measures. Due to the nature of the role and responsibilities, the level of responsibility for implementing and monitoring compliance and control measures will vary
In the first instance, either arrange a call with our team
Alternatively, send us an email to info@acarp-edu.org