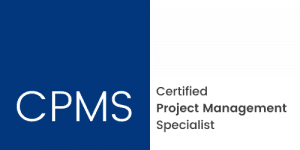 CPMS is a unique programme aimed at Financial Operations professionals who are involved in projects. The programme is for 'Non-Project Managers' who participate in projects and would like to understand the Project Management lifecycle and how to successfully manage and deliver a project.
The certification is ideal for those who already have experience Project Management or would like to understand the fundamentals or project management before taking part in an upcoming project.
The course is structured in an accessible and user-friendly way that underlines key information and provides useful summaries. It examines and breaks down specific standards topic-by-topic. There are case studies, which are based on real-life examples, and many exercises, multiple-choice questions and sample answers for trainees to test their knowledge as they progress through the course.
The course and exam is usually completed within 6 months as the pace is set by the learner. Management reports can be provided on a monthly basis to your organisation to measure learner progress.
Overall the course content covers over 30 topics, with key focusses on the following areas:
Understanding and scoping project requirements


Implementing the Project Plan and measuring outcomes

Management, Leadership and Communication skills for a successful Project Manager

Reviewing and Evaluating projects

Closing of a project and learning lessons