In achieving Certified Procure to Pay Practitioner status, you will be equipped with the skills, knowledge and understanding to make significant business process improvements. Understanding the end to end Procure to Pay cycle will put you in the best position to implement and manage change.
If you are working toward an end-to-end Procure to Pay process or have already achieved this and you want to optimise the P2P cycle, this programme will enable you and your team to identify improvements and create a world class P2P environment.
Choose from Foundation only, or Full Programme
CP2P consists of 2 levels, known as Foundation and Practitioner, select a level below to read more.
How to Become a Certified Procure to Pay Practitioner (CP2P)
In order to achieve CP2P (Certified Procure to Pay Practitioner) status you must;
Complete the CP2P online study materials and knowledge tests

Achieve an 80% or higher mark on the online exam
CP2P students receive 18 months to complete all elements form the day of induction. Most students complete within 6-9 months as the course is self paced and the exam can be taken at a time of your choice.
As a CP2P student, you'll also gain lifetime access to the private CP2P Bi-monthly Forum where our students and Certified Members congregate online for best practice sharing, networking and group discussions every other month.
CP2P is designed for individuals who have any responsibility within the Procure to Pay cycle, typically including Procurement, Financial Operations, Systems or Process Improvement and Accounts Payable. If you'd like to understand the Procure to Pay cycle and how to implement or optimise it, CP2P is for you.
Receiving Goods and Services

Accounts Payable incl. Cash, Supplier and Payment Management

Leadership, Management and Change Management
Recommended experience or qualifications
6 months for Foundation only / 3+ years experience within a Transactional Finance, Procurement or Process Improvement related position or have already complete the CAPP (Certified Accounts Payable Practitioner) Certification programme.
The CP2P programme is available fully online and is entirely self paced. You'll study within the IFOL Virtual Academy, a world class learning environment full of learning resources, support forums and online classes.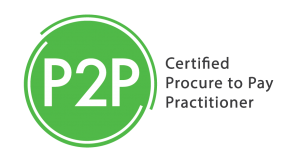 P2P Certification brochure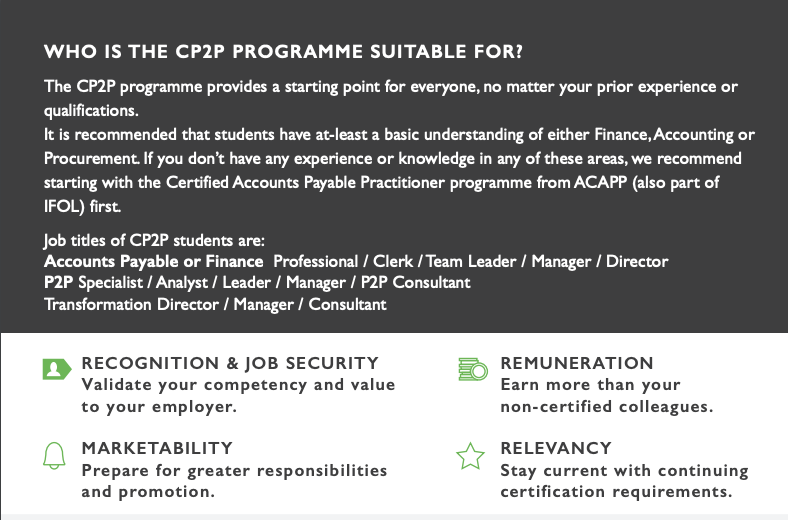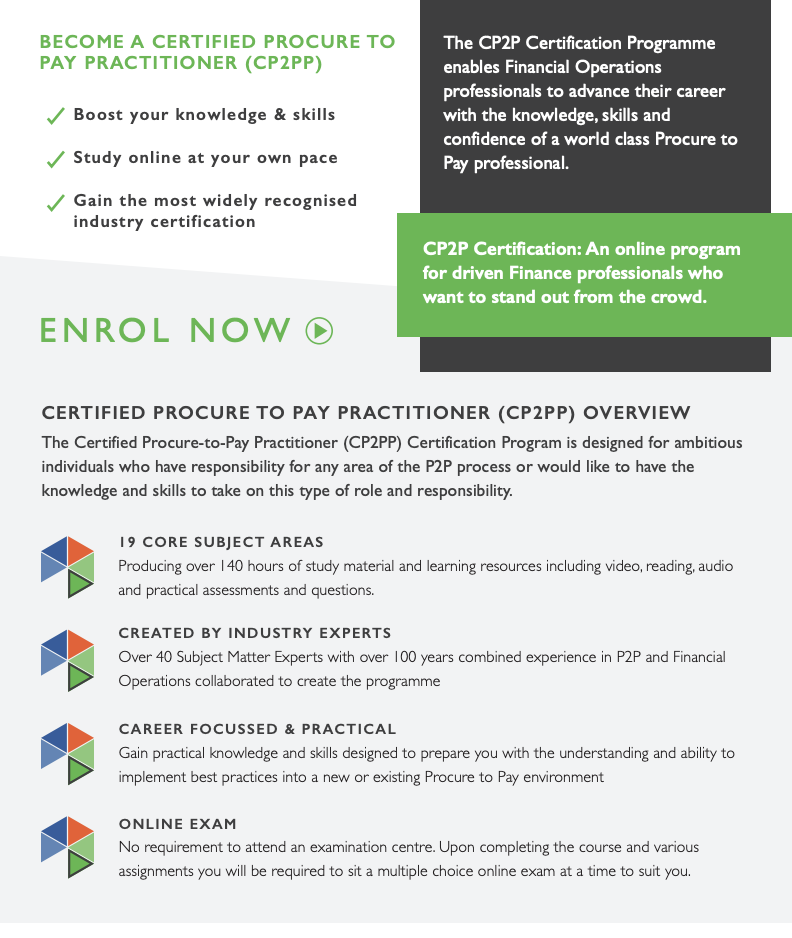 Here's what our students say
98.7% of students 'Highly recommend' the CP2P Programme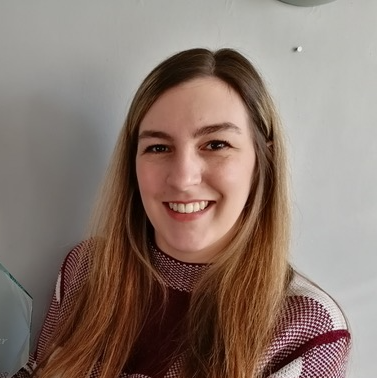 P2P Process Improvement Consultant at Oxygen Finance
"I have previously worked in Accounts Payable and now work consulting with clients in procurement and AP around their processes and improvements, so I have good knowledge of P2P already."
"I felt that I was missing something and I was looking for a qualification that brought together all the needed knowledge of AP and Procurement. The CP2P programme excelled my understanding of all areas and it's great to have a recognised qualification in my career."
Transactional Finance Manager at Proctor and Andrew
"This is by far the most practical, real world course I have undertaken. It has taught me so much and also helped me to confirm that many of the actions I am taking are correct. I'd have no hesitation in recommending the CP2P programme to colleagues or friends"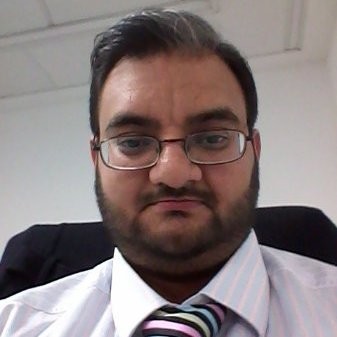 P2P Consultant at BH73 Ltd
"I decided to undertake a certification programme that would allow me to keep on learning and keep on bettering myself. I chose IFOL's Certified Procure to Pay Practitioner education programme to broaden my future job prospects. I already feel like I have more to offer to my clients when I undertake my next project."